Part of the reason we love what we do is that our customers are so appreciative of our work and work ethic. Impeccable finishing details and well-built casings are what we consider part of any job. So, suffice it to say, we've had many hugs, handshakes and glasses of wine on the decks we've just finished.
Quality Deck Construction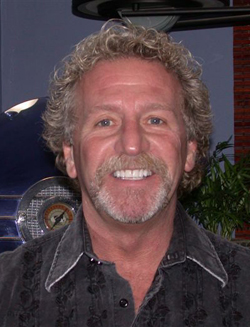 Gary Cherene - Owner of Sun Coast Deck
Thank you so much for the additional finishing work. I certainly did not expect molding around my railing posts. Nor did I expect a completely clean work site. Do you guys do kitchens?

- Grace & Ted Cheng

You get what you pay for. Our deck looks like a million bucks. I feel like we got a deal. Thanks.

- Steve & Anita Schonfield

On time. On budget. Great looking deck. Exactly what we wanted.

- Bob & Merele Culbert

Gary and team were very accommodating and even built temporary structures to help us decide on lattice spacing. I have never had a better experience with a contractor nor worked with a nicer group professional craftsmen. And I have done several remodels!

- Ross & Anne Goethe

Gary had several consultations with us concerning our deck; style, materials, timing and cost. We worked everything out and went on vacation. We came back to the exact deck we had talked about with not a scrap of lumber left on the site.

- Fred Thomas

Gary and his crew are incredibly clean, courteous and do incredible work. The finishing work and details were impeccable. I have dealt with contractors before and was pleasantly surprised at how stress-free our deck project came together.

- Jim & Karen Sobject

Gary Cherene is a perfectionist. He is very dependable and will work on your job from start to finish without any interruptions. He is very neat and clean. His work is impeccable. If you want the best, I highly recommend Gary Cherene. He is the licensed professional master carpenter for the job. He has over 30 years of experience in the South Bay.

- Chris T. Segawa

Just a note of appreciation for the outstanding job you did on the construction of our deck. Your pride in craftsmanship and attention to detail were excellent. Your knowledge and experience, combined with flexibility and commitment to please, made working with you a pleasure. Last, but not least, the project was completed on time and within budget. I would recommend you highly.

- Greg & Betty Mitchel

Thank you for the design and construction of our deck. We are extremely pleased with the outcome of the project. In particular, your timely arrival each day, your tidiness, your timely completion, your general consideration of us and our neighbors during construction.

- Chris and Rowena Loh

Thanks so much for a very unique job. You really mean what you say about making mock-up designs. It was hard to imagine how our arched patio cover would look like until you made a sample version.

- Mark & Heidi

As a design professional, I have worked with a number of contractors over the years. Your crews work ethic and craftsmanship are the best I have encountered in recent years.

The execution of my layout and design was carried out flawlessly and completed on time. I would not hesitate to recommend your company to anyone.

- Rayne Sherman, FIIDA, CID, CSI Sherman Gabus, Inc.